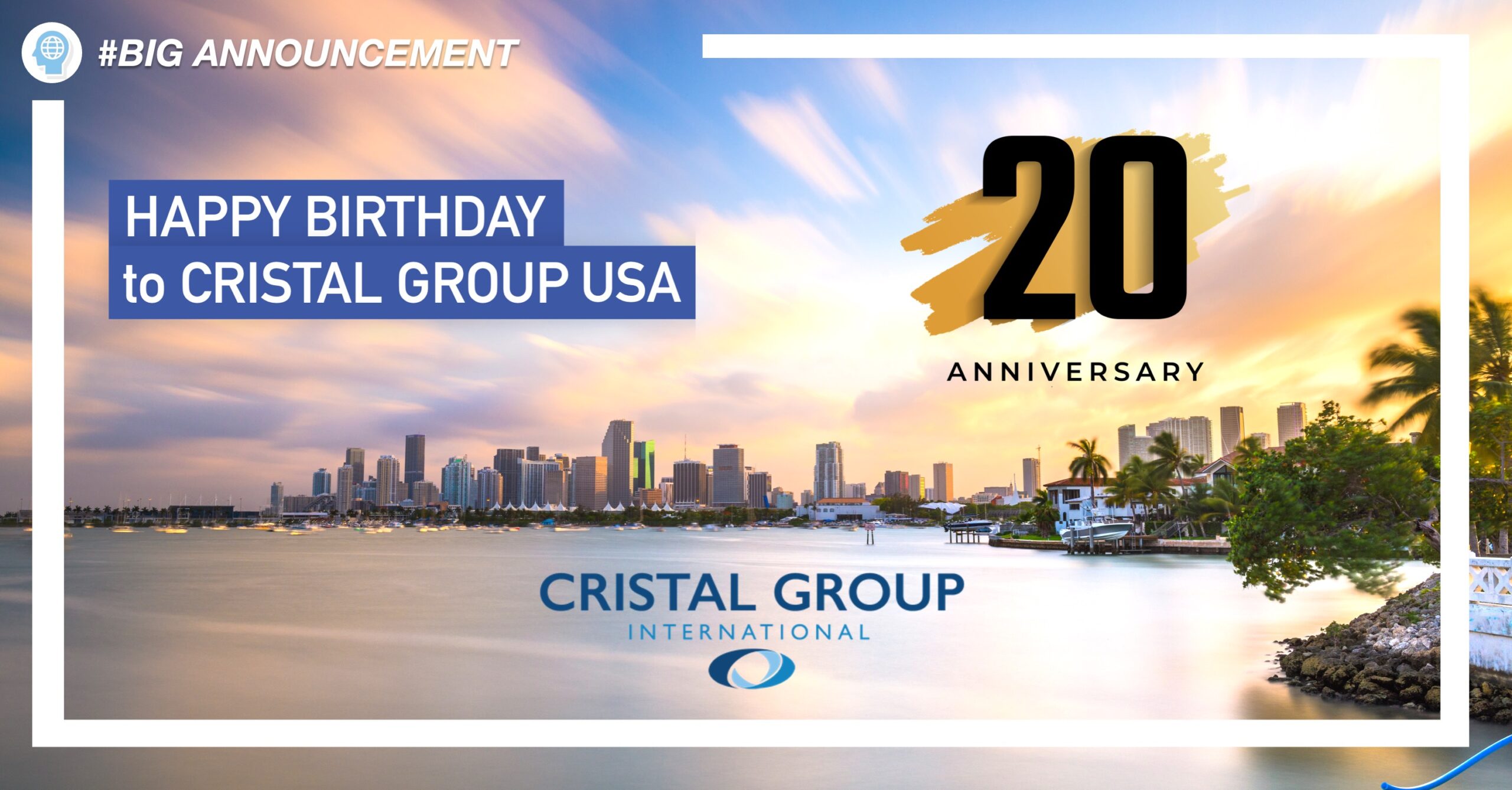 This year, CRISTAL GROUP USA is celebrating its 20th anniversary ! On this occasion, Jean-François JARD (Managing Partner for the Americas) looks back over the highlights and turnkey projects that shaped those two decades.
On Saturday May 27th 2023, Cristal Group Interntional received the Professional Insertion Award from our partner, the International University of Grand Bassam (IUGB), during their 2023 graduation ceremony. Cristal Group Interntional is very proud to partner with IUGB to offer professional opportunities to young graduates, and are very thankful to the University for their engagement with the private sector.
NEW OFFICE FOR CRISTAL GROUP USA
CRISTAL GROUP USA inaugurated in May its new office in Miami, FL ! As a reminder, CRISTAL GROUP USA is the leader in FRESH INFORMATION on the Risk Management and Credit Reporting markets in the Americas and the Caribbeans.
Jean-François JARD, co-founder of Cristal Group International is honored by Lyon People magazine, in its special edition "Les Lyonnais à Miami".
In this interview, our Managing Director for the Americas recalls the very beginnings of Cristal outside France and its rapid rise.